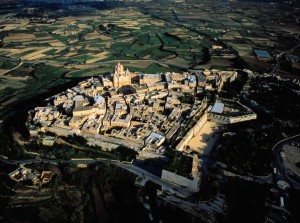 Ciantar Associates become approved intermediary for IIP applications.
We have the pleasure to announce that Simon Ciantar Managing Partner at Ciantar Associates has been approved as an Accredited Person by the Identity Malta Agency, the Government agency responsible for the Malta Individual Investor Programme (IIP)
In January 2014 Malta launched a programme for foreigners wishing to become naturalised in Malta. In this programme foreigners who contribute towards the Maltese economy have the possibility of obtaining Maltese Citizenship. The programme involves investing a one time sum to the Maltese economy together with buying or renting out property in Malta and taking up residency in Malta. Subject persons will undergo a rigorous due diligence process.
Why Malta?
Member of the EU
Member of the Schengen area
Member of the Eurozone
A sound banking system with representatives of some major banks like HSBC and Lombard Plc. (the banking sector has been practically unaffected by the recent crisis due mainly to their low exposure to international finance)
Maltese Legislation conforms fully to EU law, EU code of conduct of business and abides to the Organization for Economic Co-operation and Development (OECD) standards.
Very low tax rates
A reputable and growing financial services center
English being one of the two official languages.
A democratic and stable government.
A well established legal system based on UK law.
A professional English speaking work force with a European mentality.
A relatively low cost base.
Lowest crime rate in Europe
A pleasant a hospital people with typical Mediterranean climate
The Individual Investment Programme:
Fees and Investments needed
1. A one time payment of €650,000 of which a non refundable payment of EUR 10,000 shall be paid prior to submission of the application.
2. A one time payment of €25,000 for the spouse and for every child below the age of 18
3. A one time payment of €50,000 for each and every unmarried child between the age of 18 and 26
4. A one time payment of €50,000 for each and every dependent parent above 55 years of age
5. Purchase of property in Malta with a minimum value of €350,000 or renting of property with a minimum value of €16,000 per annum.
6. Invest at least €150,000 in stocks, bonds, debentures, SPV's or other investment vehicles in Malta
7. An application fee of €7,500 applies for main applicant , €5,000 for his or her spouse and €3,000 per minor dependent
For more information please contact us on info@sciantar.com or call us on +356 21376686 or visit or website on www.sciantar.com